EagleSoft Solutions can manage every aspect of your online presence
Our professional services are the keys to your success
Having been a customer for a number of years, I recently made a request to update my service with EagleSoft. The team, as usual, were incredibly fast responding to my request and my new service was up and running in no time. Hats off to to Eaglesoft team again for exemplary service!
latest from the blog
Blog posts from the team here at EagleSoft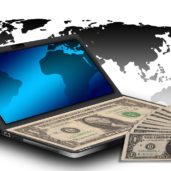 The cost of a good quality website in 2018 Having a website that you're proud of is one
Twitter
Facebook
This message is only visible to admins.

PPCA Error:
Due to Facebook API changes it is no longer possible to display a feed from a Facebook Page you are not an admin of. The Facebook feed below is not using a valid Access Token for this Facebook page and so has stopped updating.